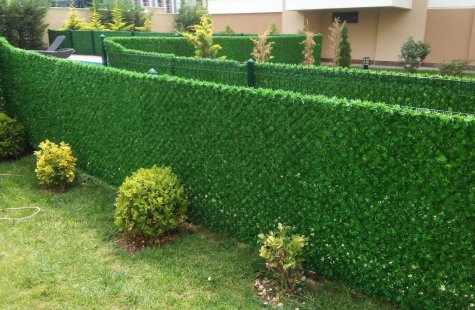 Grass fence is one of the containment systems that cover undesirable ugly images and at the same time provide a safe area. Our grass fences, which are resistant to all weather conditions, don't lose their colour and strength no matter how much they are exposed to the sun.

The grass fence system is the most sightly fence system recently. It is preferred in landscaping and safety in detached houses, sites, factories and many other areas. Grass fence systems, which look like grass and do not have any costs such as irrigation and maintenance, can be manufactured in the desired size and height.

We have alternatives in 1, 1.2, 1.5 and 2 m height in our Grass Fence System.